Our Pet Dogs
We have two dogs - Butet and Bonbon, both gifts of friends. We have a cat taken from the dumps. Now this cat acts like the owner of our house.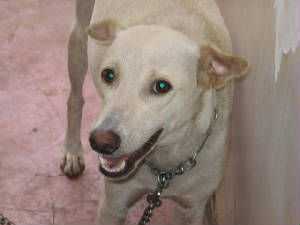 Butet, our half-Japanese Spitz dog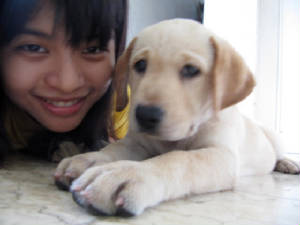 Bonbon, our Retriever dog given by Boboy Sabarez
BUTET
By Kara Resurreccion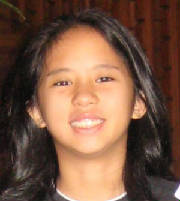 Hi, my name is Kara. I would like to tell you about my new pet dog named Butet. I am studying in Fairview Baptist Academy. One day, my classmate Sarah kindly gave me a surprise gift: a cute little puppy. I brought her home, to the happiness of all my loved ones. Then I thought of giving her a name. I talked with my family to help me think of a good name. Somebody called her "Pulots" short for pulutan. Somebody else called her "Carrot." And somebody called her Butete because of her big tummy. We decided on the last name, but to make it sound better, we made it "Butet."

During Butet's first nights with us, she did not stop making noise from her barking and crying. When my father could not sleep because of all the noise Butet was making, he took her out to join our older dog Bintoy.

Butet and I enjoyed playing with each other. When I came back from school, we always played by chasing each other. I love her and she loves me. She likes to lick my face. And you know, sometimes she kisses Bintoy because she loves him too.

Sometimes, I get angry with her when she barks at me. I also don't want her to play with strangers and not to always cry. But her endearing qualities are that she is smart, affectionate and often quiet. This is my story of Butet.