Mabuhay! You entered the Rex and Anji Resurreccion's Family Website. We are a family that seeks to honor Christ as Lord and Savior. He is the reason for our being and He is the secret of success in family and business life. He promises both eternal life and abundant life.
Rene (Rex) Resurreccion
Author, Called to Excel; Power to Create Righteous Wealth
939-9182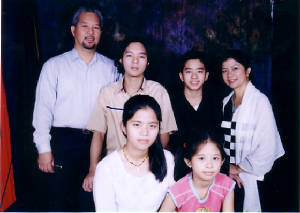 We became true Christians ever since we acknowledged that all men have sinned and fall short of the glory of God, and Jesus died on the cross to pay the penalty for our sins. We decided to accept Christ as our only Lord and Savior. He gave us eternal life and now blesses us.